We are currently taking Spring orders for engraved river rocks to be installed in our labyrinth memorial garden. Deadline for current order is June 1, 2022. (Donations for up-keep may be made at any time.)
Below are some examples of wording you might like to use - pictures are just representations - every rock is unique and will differ from the pictures.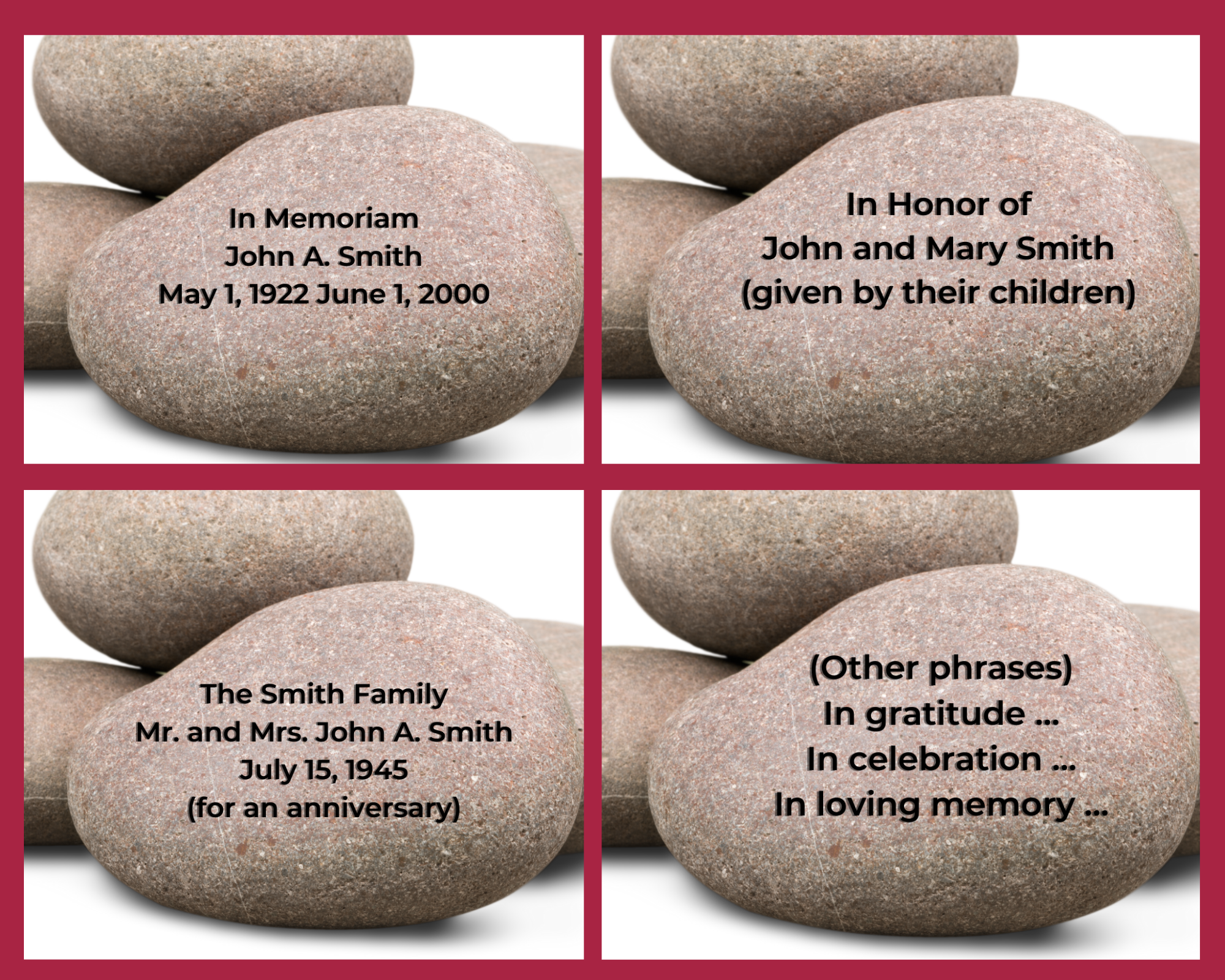 You may order online below, or click here to download the order form for submitting to the church office. You may pay either online or you may pay by check and submit to the church office.